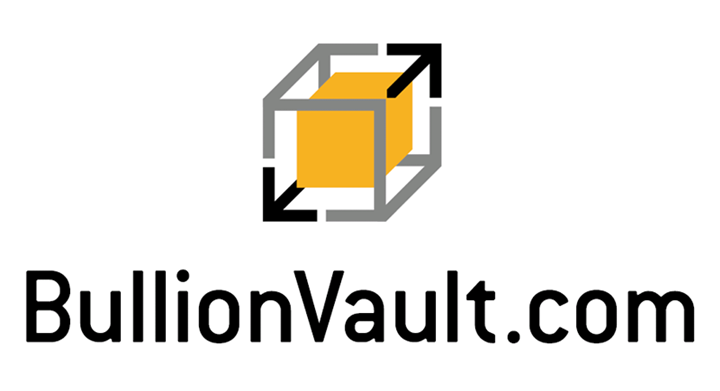 One of the most common criticims thrown at hard money is its impracticality in today's global and largely electronic financial system.  Less imaginative people sometimes can't understand how Gold and Silver could have a place in modern financial transactions, simply due to the logistics of storing and moving the metal.
  This is a sad commentary on the direction money has gone – turning into something akin to credits or points, rather than the original intent of money which is a store of value.
I'm talking about weights and measures (think inches, ounces, pounds, kilograms), or at least something redeemable in a set weight and measure.
I've done a lot of research and have found a few up-and-coming competing options, but one of the best is called Bullion Vault.
In essence you send in your cash money  then it is accounted for and subsequently converted into the equivalent amount of Gold or Silver bullion.  The corresponding bullion is accounted for in a 1:1 fashion within their regularly audited bullion vaults, giving you a certain amount worth of Gold or Silver.  The amount you get per ounce will of course depend on the state of paper money when you go to convert it.  In any case, the bullion can be physically withdrawn and delivered, if needed, in addition to being easily convertible with cash.  It is quite like owning a regular online banking account – only instead of storing digital cash dollars, you store an amount of Gold/Silver bullion that resides in a vault.  This is the future.   There are a myriad of ways to store your money, and while I will always have some Gold or Silver bullion in my physical possession -this is a great step in the right direction.  We should support initiatives like this if we believe in the efficacy of honest money as a way to conduct our lives.
Check out Bullionvault.com today!